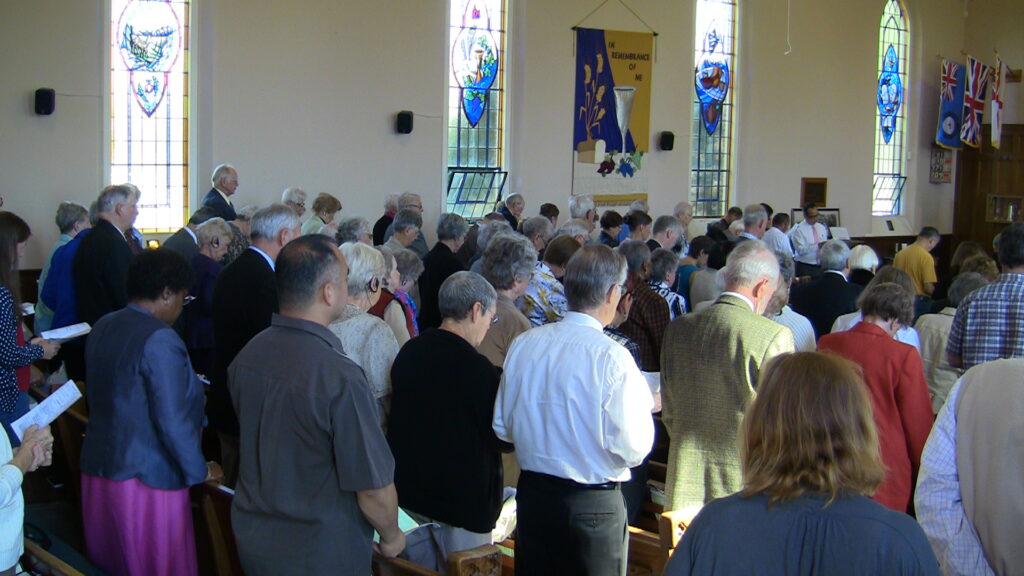 The Congregation's particular understanding of its purpose
is described in its Mission Statement:
We are called, challenged and committed to enriching lives
through actively responding to the love of God
as revealed in the risen Lord Jesus Christ.
Experience Community at Knox.
Knox is . . . 
an extended home

a place of belonging

people, smiles, hugs

a safe place where we can open up without feeling threatened or judged

emotional support and healing comfort during times of loss and illness

caring


 Knox has . . . 

Men's Group

United Church Women

Choir

Nearly New Shop

Chinese Fellowship

Loving Our Seniors

At Knox we find community, working together in events
such as the Fall Fair, Out of the Cold and the GST Auction.