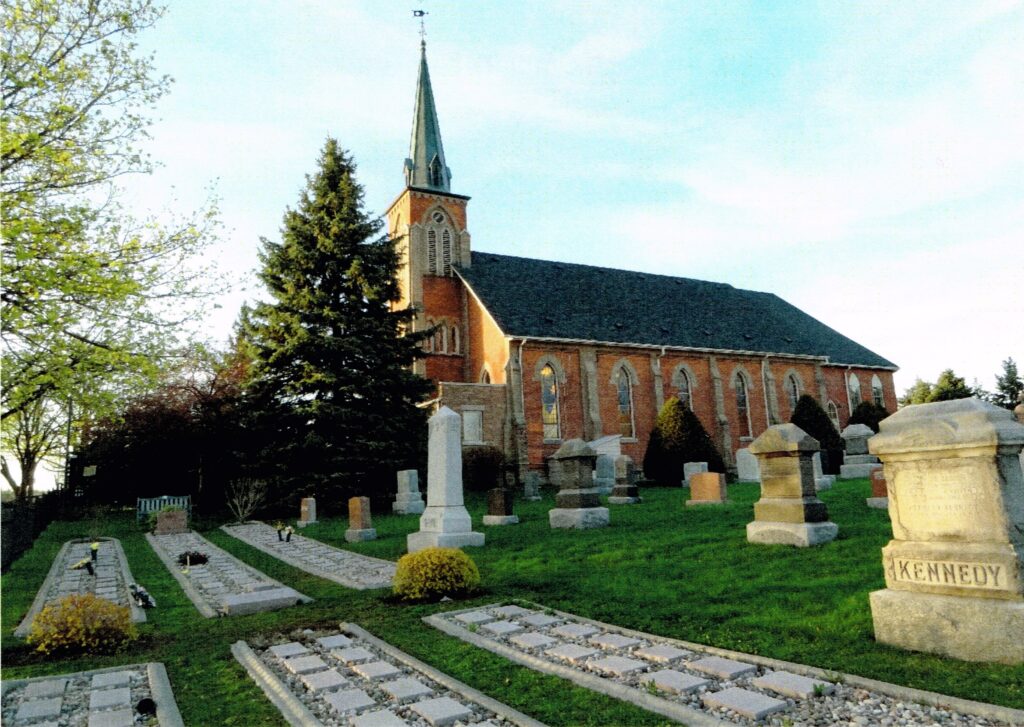 While identified as the possible site of a previous Pioneer Cemetery, the original church and cemetery lands were formally deeded to the trustees of Knox Church in 1854 by Mr. Thomas Kennedy. 
A survey of the plots in the cemetery was prepared in 1869 and families of the community began purchasing burial plots for members of their immediate and extended families.  Additional adjoining lands were purchased and surveyed in 1897 and 1911 and Memorial Urn Garden sections were established in 1987 and 2008.
The Knox Church Cemetery is governed by a Cemetery Board which operates under The Bereavement Authority of Ontario and The Cemetery Act of Ontario. The Board is responsible for its own funding and uses interest from a Care and Maintenance Trust Fund to pay maintenance expenses in the cemetery. Donations to our Cemetery Fund are always appreciated and will continue to support the upkeep of this heritage cemetery.
An overview of the cemetery property and the location of the original family plot allocations can be viewed at: 
North Cemetery Family Plots Map
South Cemetery Family Plots Map
If you are interested in purchasing a plot, please note that of the 1,484 full size burial lots, only a limited number remain available.  However, of the 192 Urn Garden lots, there are more than 60 still available for interment of cremated ashes.
Of special note, you are encouraged to join us for our annual Memorial Service and Decoration Day, which is held in early November. This is an opportunity for friends and families of loved ones who are buried in our cemetery to join in a celebration of their lives. 
For further information, contact the Church Office at 416-293-4424.
Click here to watch a detailed video about the Knox Church Cemetery.